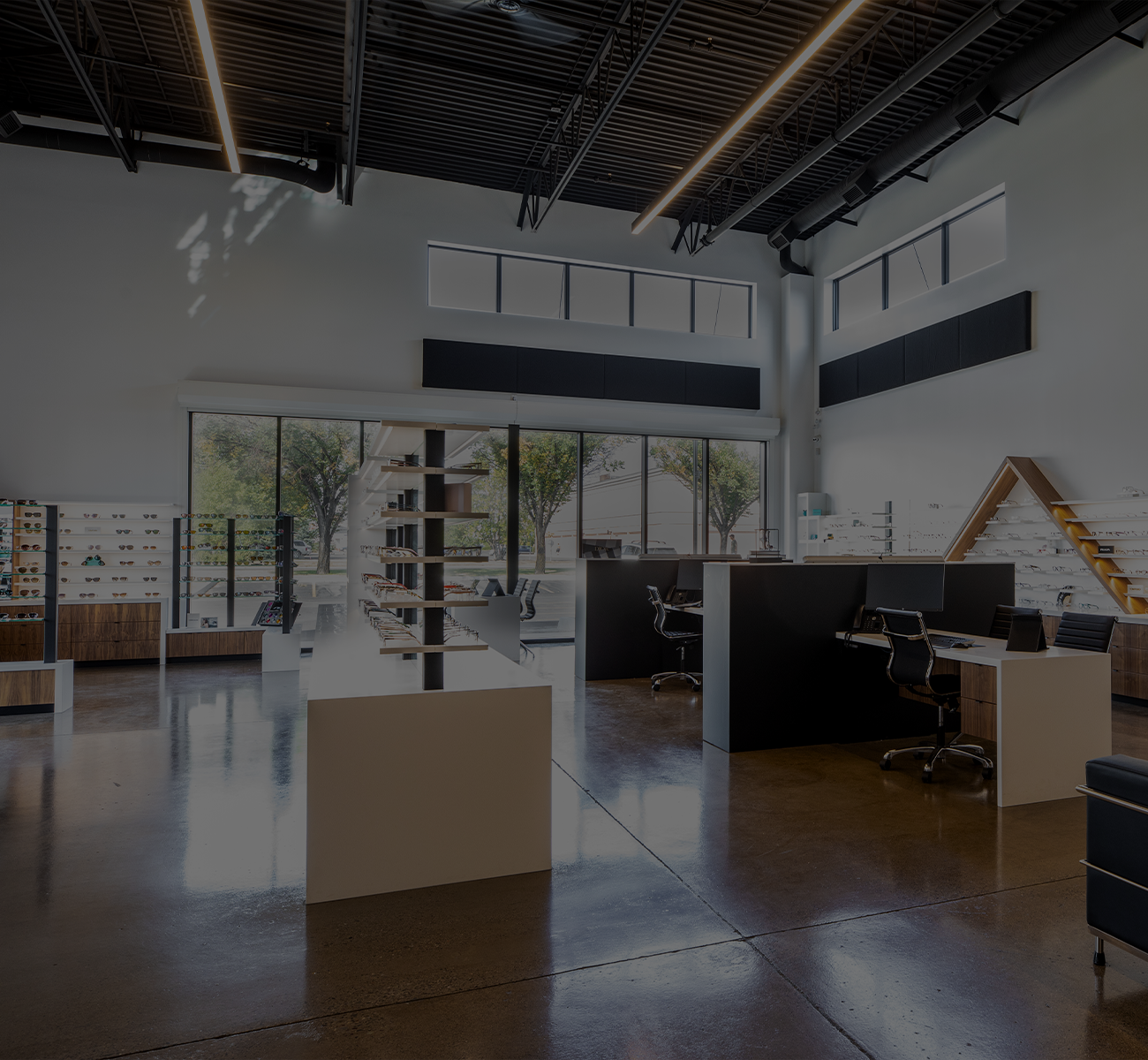 services
How Can Optical Studio Assist You?
Comprehensive Eye Exams
We recommend an annual exam starting at the age of 6 months and then every year after that. Please remember that Alberta Health Care covers patients under the age of 19 and over the age of 65. We also direct bill several insurance providers for your convenience.
Children Eye Exams
It is imperative to have your child's eyes examined before starting school. In Alberta alone, 25% of kids entering grade one have undiagnosed vision or eye health problems, which can interfere with their ability to learn during these critical early school years. For the first 12 years of a child's life, up to 80% of their learning is visual. The Alberta Association of Optometrists recommends that a child's first eye exam occur between the ages of six to nine months and again between the ages of two and five. Eyes should be examined one time every year after that. In Alberta, children's eye exams are covered until they are 19 years of age.
Eyeglasses & Sunglasses
Come in so our team can hand select the eyeglass frame or sunglass frames that fit and function the best for your needs.
Contact Lenses
Our office has a large supply of trial contact lenses in various curvatures, sizes, and materials. Our optometrists are trained to select the proper lens for your specific eye shape and prescription. We offer single-vision lenses, correction for astigmatism, and monovision and multifocal contact lenses for improved near vision for those requiring more lens power for reading. Working together with one of our optometrists, you could fit into a daily disposable or monthly contact lens that will provide excellent vision and comfort.
Emergency Eye Exams
All of our optometrists administer emergency eye exams, and you will always be seen on the same day if you have a true eye emergency. Alberta health care covers you for medically necessary emergency eye care. This may include injury or infection of the eye, the feeling of a foreign object in the eye or acute eye pain, sudden appearance of floaters, spots, or flashes of light, sudden changes in central or peripheral vision, or acute pain in the eye.
Diabetic Eye Exams
Our optometrists are trained to screen for eye problems that diabetes can lead to, including cataracts, glaucoma, double vision, and diabetic retinopathy. Eye damage from diabetic retinopathy is the leading cause of blindness in Canadian adults. Regular eye exams and early detection of any diabetic retinopathy are vital to ensure that prompt treatment or more routine monitoring is arranged if needed. Any person with diabetes should have routine annual eye exams, including retinal photos. Alberta Health Care covers the retinal examination for those with Diabetes.
Dry Eyes
Dry eye disease is a multifactorial condition of the front of the eye that often results in symptoms like burning, stinging, grittiness, redness, light sensitivity, contact lens intolerance and difficulty night driving. If this sounds like you, or if you're curious to know if you have dry eye disease, take our Dry Eye Quiz or reach out and connect with us. We can employ methods as conventional as artificial tears to more novel approaches such as nutritional supplementation, prescription medications, specialty contact lenses and blood-derived therapies.
Laser Surgery Co-Management
includes the pre-operative and post-operative assessment of individuals electing to have refractive surgery (surgery to decrease the need for glasses or contact lenses). Before having refractive surgery, the refractive error (glasses prescription) should be stable, and the eyes should be healthy. Following surgery, the eyes should be monitored for potential complications. No clinics are doing this type of surgery in Lethbridge, but follow-up care can be done here with the information relayed back to the surgeon.
Aesthetics
We provide professional skin care treatments promoting the health and beauty of the skin and carry a line of skin-care products from top brands Latisse, Skin Medica, and RF Treatments that deliver remarkable results.