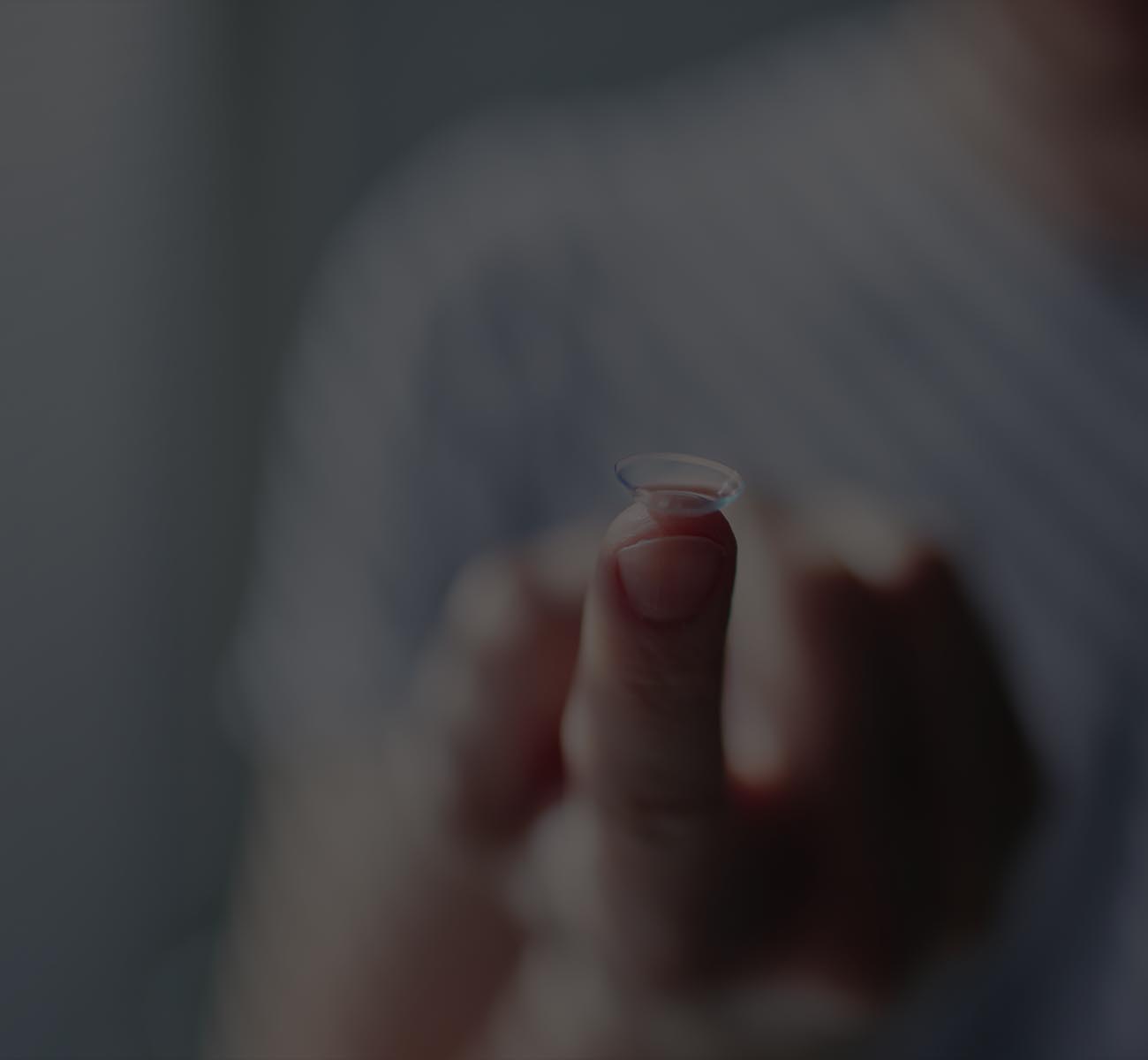 Interested in Contact Lenses?
We love helping people see without their glasses! Our optometrists will evaluate your prescription, overall ocular health, and lifestyle during your routine eye examination. With this information, they will fit you into the contact lenses that best suit you and send you home with trial lenses. The comfort, vision, and fit of the contact lenses will be assessed at a follow-up appointment after you have had a chance to wear them. At this appointment, our optometrists can adjust to ensure the best fit and vision are achieved before ordering a supply of contact lenses. Click the button below to order your supply of contact lenses.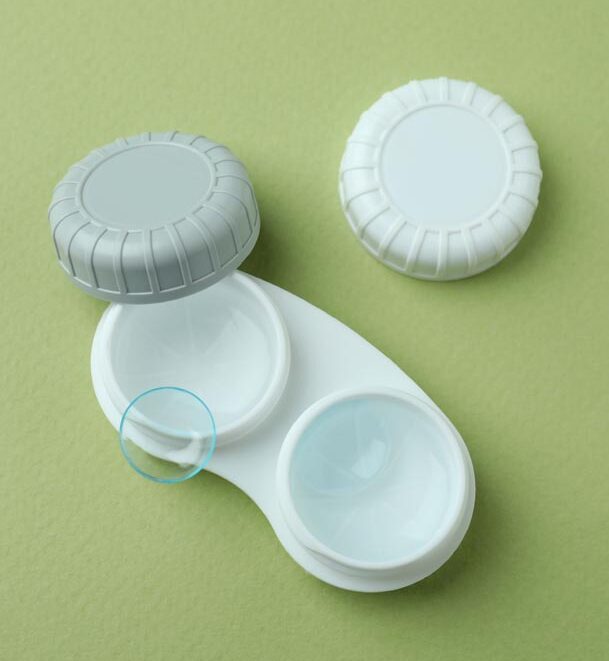 New to Contact Lenses?
After our optometrists have determined you would be a good candidate for contact lenses, we will book you in for a fitting. A technician will teach you how to insert and remove contact lenses and the proper care and replacement schedule. Once you are comfortable with the lenses, a follow-up appointment with the optometrist will be scheduled.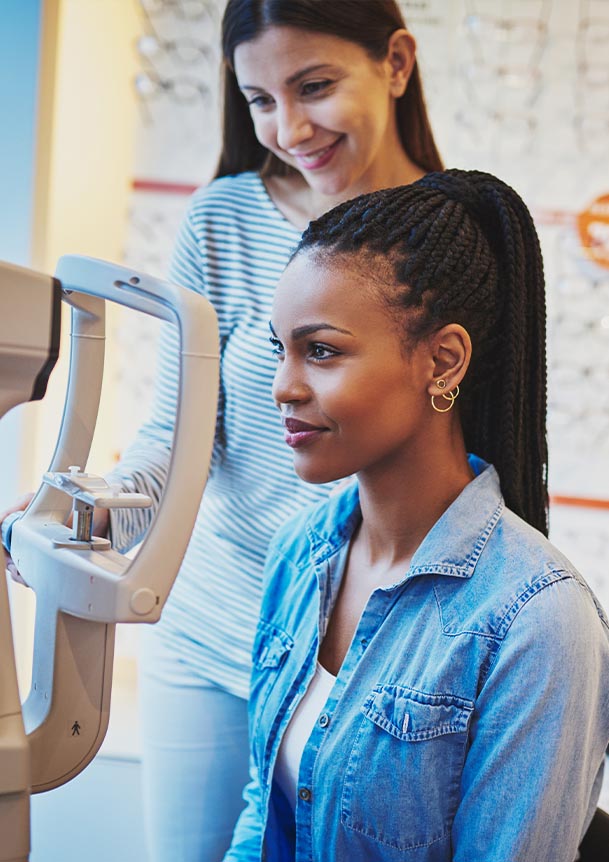 Types of Contact Lenses?
Everyone's eyes are unique, so we offer a wide range of contact lenses.
Daily Disposable
Daily disposable contact lenses provide a fresh experience each time the lenses are worn. They eliminate the need for cleaning and storage each night. These lenses are a perfect fit for those who prefer part-time wear or have dry eyes. This is because deposits take less time to build up on contact lenses. Daily contact lenses are available in single vision, astigmatism, and multifocal prescriptions.
Biweekly and monthly
Biweekly and monthly contact lenses are reusable and more cost-effective lens options for those who prefer full-time wear. Biweekly lenses are changed every two weeks, and monthly lenses are changed every month. They must remain removed each night, but the same lens is re-worn for multiple days. When not worn, they need to be cleaned and stored in a case with a fresh solution. Contact lenses should never be slept in unless approved by your optometrist. Overwearing the lenses can lead to redness, irritation, inflammation, infection, and vision loss.
Specialty Options
Everyone's eyes are unique, and what works for your friends and family may not fit you best. Specialty contact lenses may be recommended when soft contact lenses are not an option due to the shape of the cornea, past ocular health concerns, or a high prescription. The custom specialty contact lenses can help provide a comfortable fit, regardless of your eye health needs. Our specialty contact lens fit options include orthokeratology, scleral lenses, rigid gas permeable lenses, and hybrid contact lenses.
---
Our favourite contact lens brands
We also are going green with our contact lens recyclable through Bausch & Lomb.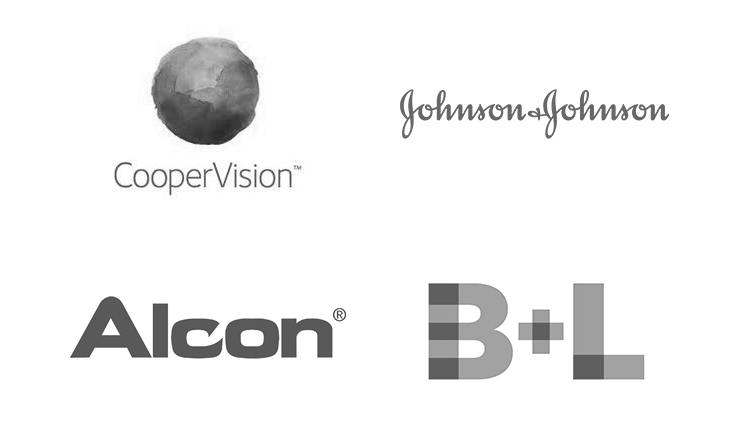 BOOK YOUR EYE EXAM
Book a contacts eye exam today.