DRY EYE RELIEF
Optical Studio now offers specialized treatments and services for patients experiencing dry eye symptoms. Our doctors have special interests in the treatment of dry eyes and have invested in the latest technologies to customize treatments and provide you with long term relief of symptoms.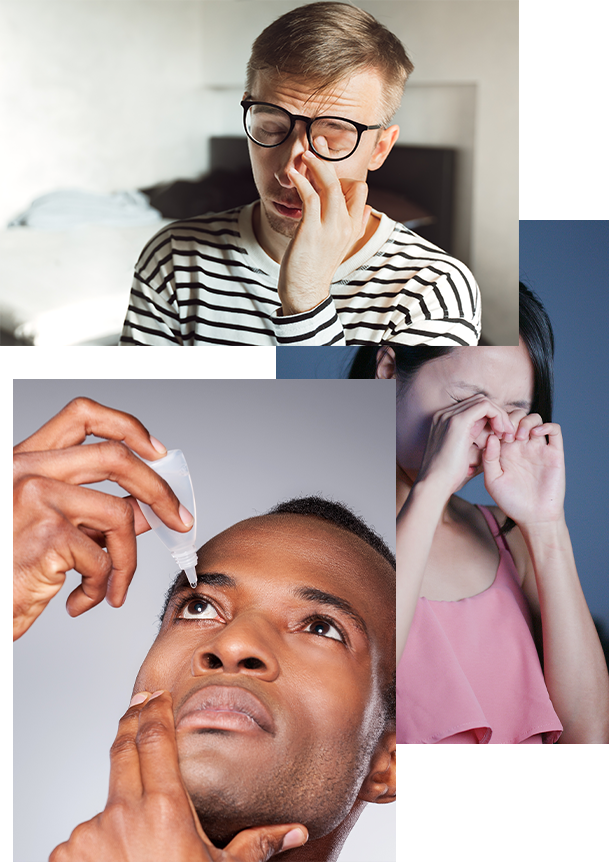 DRY EYE SYMPTOMS
---
An estimated 90% of Albertans suffer from dry eye symptoms. The complex system of our tear layer and eyelid structure must function perfectly in order to maintain healthy eyes.
---
An imbalance in any of the tear layers and your eyelid function can result in dry eye symptoms:
Burning, redness, itching
Scratchiness, grittiness, foreign body sensation
Blurry vision and light sensitivity
Excessive watering
Contact lens discomfort
CAUSES & RISK FACTORS OF DRY EYE DISEASE
---
90% of dry eye is caused by meibomian gland dysfunction (MGD) affecting the oily layer of your tears. Although anyone can develop MGD, the risk increases with age typically over 40 years.
---
Medications e.g. anti allergy, anti depressants, anti anxiety, hormone replacement therapy, and oral contraceptives
Underlying Medical Conditions e.g. Rheumatoid arthritis, diabetes, thyroid dysfunction, Lupus, Sjögren Syndrome
Digital Screens our blink rate decreases by more than 50% leading to increased tear evaporation
Diet & Hydration alcohol and caffeine are diuretics that can cause decreased tear production. Diet high in vitamin A, omega 3 and omega 6 fatty acids can help improve tear quality.
Climate & Environment dry, dusty, and windy environments can exacerbate evaporation of tears and/or overproduction of eyelid mites (Demodex folliculorum) and bacteria causing inflammation and worsening of symptoms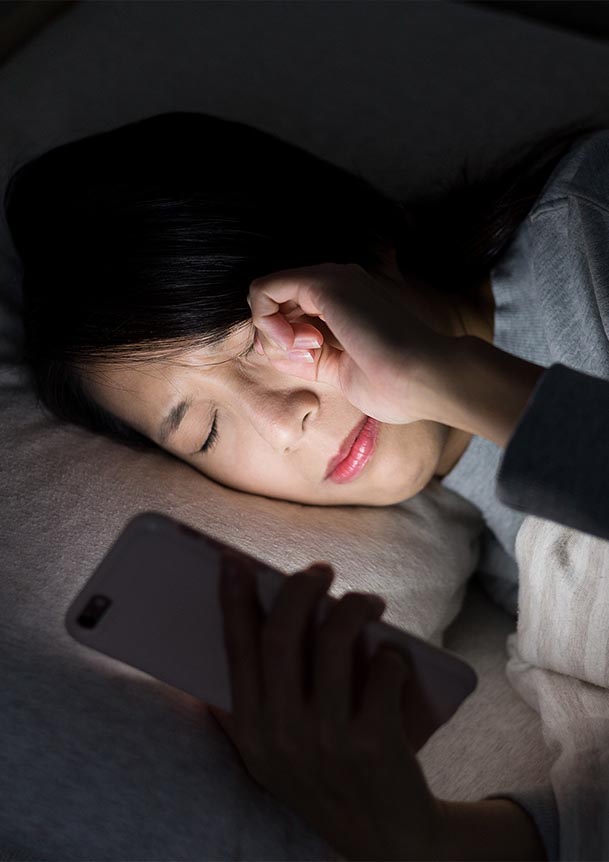 Dry eye disease is
multifactorial and effective treatments require systematic diagnostic testing to determine the main cause of your dry eye. Your doctor will examine the quantity and quality of your tear layers and functional testing of your glands. This information is used to customize a treatment plan to best improve your symptoms.
Optical Studio Dry Eye Diagnostic Testing and Consultation
Dry Eye Questionnaire
A tool used to track dry eye progress and help in diagnosis.
LipiScan ® Meibography
Infrared imaging of the eyelids to assess the structure of meibomian glands
Medmont Tear Film Analysis
Non invasive assessment measuring the stability of the tear film and speed of evaporation
I PEN ® Tear Osmolarity
Tear sampling measuring salt concentration of tears
SM Tube/Schirmer Strips
Assessment of tear volume
Biomicroscopy
Clinical assessment for signs of inflammation, meibomian gland blockages, structural dysfunction, bacteria, mites and other pathologies
DIAGNOSE & TREAT YOUR DRY EYES
Book an appointment to begin dry eye relief.
---